Coach Teigland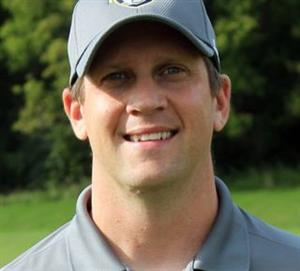 Drew Giel, Journalism Student
September 14, 2018
There are a lot of changes this year at North, and one of those changes is the new football coach Eugene Teigland. He came here from New Life Academy as their head football coach.
Coach Teigland is from Canby Minnesota, where he competed in high school baseball, basketball, football, as well as track. After high school he went on to Bethel College where he was a running back, he is currently number five on the all time rushing yards list at Bethel. Prior to coaching football he was a basketball coach which he says as helped.
Even though Coach Teigland had a lot of success at New Life he thought a change was necessary when asked about his decision he said " I really enjoyed my time at New Life…. Even with all the success we we had, parents and kids decided to specialize in one sport and forgo football." He was very shocked when he first got here and saw all the talent, that they didn't have more success.
This year we also have a new quarterback, Coach Teigland's son Ben, who also transferred from New Life. When looking for a new job Coach Teigland wanted to find a place where he could succeed but where his son could as well, "  Part of the decision making process was finding a situation that not just fit me as a coach but a school that fit him as well."
Coach Teigland had a lot of success at New Life including leading them to and all time record in wins in a season as well as the program's first section finals appearance. He understands that this situation will not be a piece of cake but says "There is no doubt in my mind that North can be a consistent winner but it will take the dedication of students athletes, coaching staff, and administration to see the process through".
So this fall, spend your Friday nights at the football field supporting Coach Teigland and the new and improved football team.