Tis the Season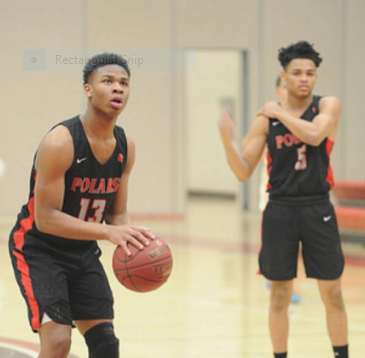 Drew Giel , Journalism Student
November 9, 2018
There is snow on the ground, it's cold outside but inside the North High gym things are heating up. With freshmen boys' tryouts earlier this week, it has the upperclassman impatiently waiting for the beginning of their season.
Last year the varsity team had lots of success including a conference title cliched with a win at Mahtomedi. But after losing a ton of seniors including four starters, the team is ranked towards the bottom of the conference. When Junior guard Dallas Williams was asked about this he said, "We know who we are, we know what we are capable of…. We don't listen to the outside noise."  
There is a lot of new players this year, that are either transfers or first year varsity players that will have to step up. Brenden Lankford has been in the varsity program for three years now. I asked Mr. Lankford about the new guys and he said, " I'm not worried; they will have to step up but everyone has been in the gym all summer and fall, so they will be ready."
But like all things, only time will tell so we cant be sure what this years squad will do but there is a lot to be excited about and ther season should be a good one.