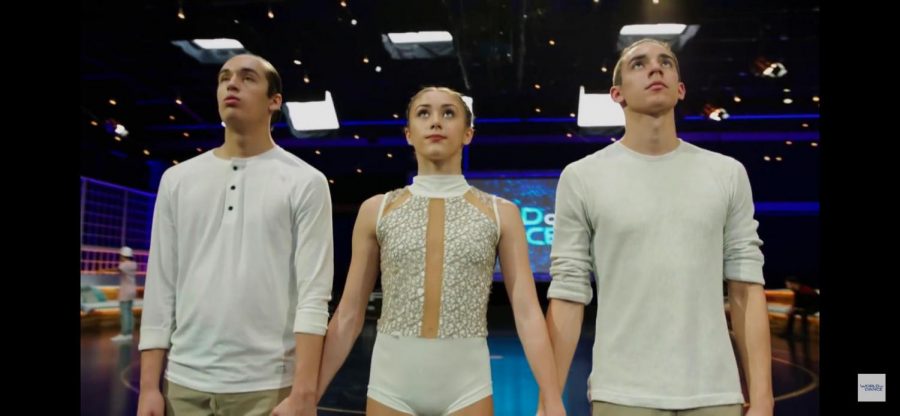 Kevin Avila, a student at North High, is competing and on the show World of Dance! He's had to keep quiet for a while but now that the advertisements for the show are airing he can now tell us his experience.
Q: Describe the experience of competing on World of Dance.
Response: " It was like as if you were invited to have 3 famous people you've watched, watch you and take in the moment of then acknowledging you and all your hard work. The amount of friends I have made is incredible every one is unique and very talented, which is why it was so cool."
Q: Describe your background. How long have you been dancing? What programs or studios have you been involved with?
Response:  "I've been dancing since I was 6 at Larkin Dance Studio. I've danced there my whole life, 5-6 days a week and 3-4 hours each day sometimes more. The studio I go to is the same studio that Eva Igo dances at and also Ellie and Ava who are the studio owners granddaughters and are also on world of dance as a duet."
Q: Tell us more about the other two dancers in your "Trilogy" group. What are their names? Do they go to North? If not, where do they go to school? How long have the three of you danced together? Are you friends outside of dancing together?
Response: "Alex Arce And Sara Gutz are the other two dancers in the trilogy. They do not go to school at north; Alex goes to SPCPA a performing arts school idk where Sara goes to school but we all go to public schools. We've danced together mostly all our time at Larkin. Me and Alex hang out a lot outside of dance. We like to play games, make dance videos, hang with the other boys from the studio, and get to know each other even better."
Q: Please tell about how you got selected to be on the TV show. What were the steps?
Response:  "we got asked to audition in Chicago to be on the show. After that we waited and waited and waited for a call back and then when we got it they said that we'd be on the show. When we recorded for the show we were only there a week at a time"
Q: What is the biggest takeaway you have from this experience?
Response:  "my biggest take away is that everyone had their own style and you can learn so much from them. We were all there to dance but everyone had their own style. Another take away is that I should make friends"
Q: What advice do you have for other high school students who might want to try something like this?
Response:  "my advice would be to give it your all because once it's over, its over. You're gonna wish you could do it again or could've done way better It goes by so fast. soak up every moment you have with it because it'll be over in the blink of an eye."