The history of Black History Month
Who started it? How long has it been going? Why February?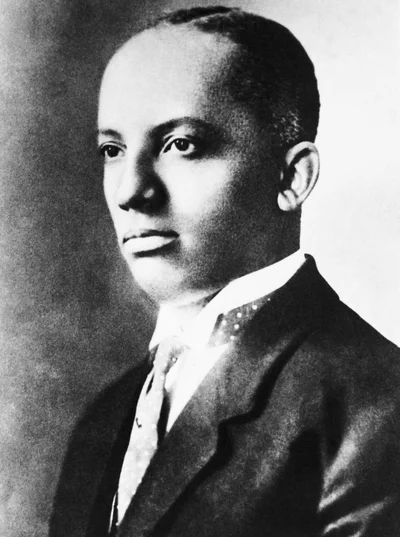 The start of February in the United States marks the celebration of Black History Month. But how did February become Black History month?
In 1926, an historian named Carter G. Woodson (pictured here) proposed that the second week of February be designated as a week for celebrating Black history and the contributions of African Americans to the United States. Woodson chose this week because it contains both Abraham Lincoln and Frederick Douglass' birthdays. Lincoln signed the Emancipation Proclamation that freed the slaves, and Douglass escaped slavery and became a leader in the abolitionist movement. "Woodson's goal from the very beginning was to make the celebration of Black history in the field of history a 'serious area of study,' " said Albert Broussard, a professor of Afro-American history at Texas A&M University. Woodson insisted that Black history was just as important as white history, and wanted scholars to take Black history seriously.
By the late 1960s, Woodson's original week-long celebration had evolved into Black History Month. At this time, Black History Month had not been recognized by the U.S. government, but the influence of protests against racial injustice meant that many people were starting to learn about and recognize Black History Month. Finally, in 1976, President Gerald R. Ford formally recognized Black History Month. Ford called upon Americans to "seize the opportunity to honor the too-often neglected accomplishments of Black Americans in every area of endeavor throughout our history," History.com reports.
Each February, the Association for the Study of African American Life and History (ASALH) chooses a theme for Black History Month to highlight different issues that affect the African American community. This year, the theme is Black Health and Wellness so that people can recognize African American medical scholars and health care providers who have supported communities across the country during the Covid-19 pandemic. Past themes and other resources can be found on the ASALH website, asalh.org.