Dajuan the Demon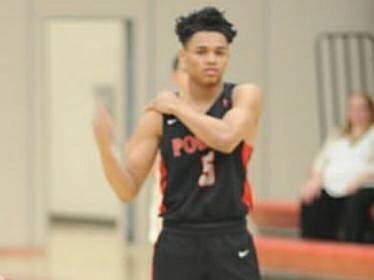 With the 2018-19 basketball season coming up Dajuan Carter Senior guard is getting ready and excited for this high school season.
Dajuan is about to make a statement this season in his senior year. So i was very fortunate to interview him on this.
I asked him how long and why he loves to play basketball he said " I've been playing since nine years old, so seven years. My favorite thing is shooting threes I love it."
You can tell how much Dajuan loves the game if you just watch how he plays constantly talking , having fun,  In your face on defense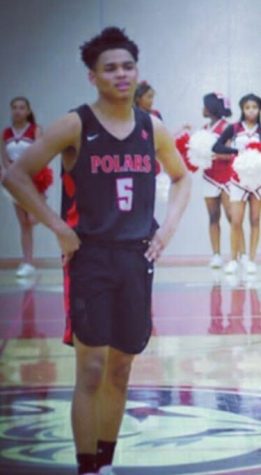 , and of course celebrating after a deep Three.
So what are his goals, for this three point shooting, energy bunny on the court, this season?
"I would like to average twenty-seven points eleven rebounds and 5 assist and be known as a good teammate."
If Dajuan can accomplish This season the polars will be looking toward a good season after losing key seniors last year. Dajuan has high goals for this years team though.
"I see us as a top 3 team in our section and potentially winning state!"
This season will definitely be an exciting one with Dajuans game and large goals for the season
The next Question i asked is what are Dajuans plan for next year. He replied,
"I am not currently looking at colleges, I'm currently looking at prep schools."
I believe that Dajuan will succeed next year at prep school and will succeed at the college level. Dajuan just like his big goals for this season also has big goals like he should for his basketball career.
"I plan on playing basketball at some professional level."
The sky's the limit for this deep three shooting basketball player. Watch out North High and watch out World Dajuan Carter is coming to shoot for it all.