Reel Rundown: Jojo Rabbit
A young boy who is a member of the Hitler Youth finds out his mother is hiding a Jewish girl in their home.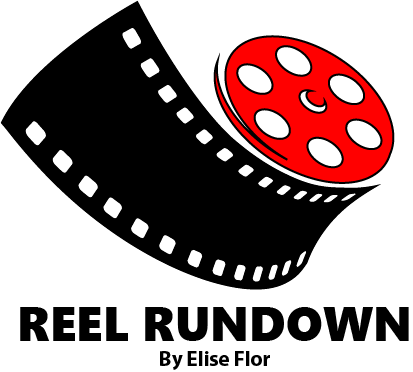 The 2019 film, Jojo Rabbit written and directed by Taika Waititi, featured amazing dramatic and comedic performances by actors of all ages who were all extremely capable of capturing the serious subject matter in a lense of comedy. 
Waititi's film centered around Johannes "Jojo" Betzler (played by Roman Griffin Davis), a ten year old boy who is heavily involved in his local chapter of the Hitler Youth. Along with his best friend, Yorki (Archie Yates), and his imaginary friend Adolf Hitler (Waititi), he attends a weekend retreat in order to learn "how to be a Nazi".
However, while he is there, Jojo learns that it is not at all what he thought it was going to be, Jojo becomes squeamish and in his efforts to become "cool" in the eyes of the other kids in attendance, he attempts to throw a grenade and gets injured in the process.
After being sent home and plenty of rest and time to heal, Jojo starts to become active again, though now his face is severely scarred and he has developed a limp. With the help of his mother Rosie (Scarlett Johansson) guilt tripping the Captain that was in charge of keeping Jojo safe (Sam Rockwell), Jojo is given a job at the local Nazi clerical office. Here he works alongside the Captain, and other Nazi officials (Alfie Aleen and Rebel Wilson).
Life seems to be improving for Jojo until he returns home early one day and hears scuffling in the upstairs area of his house. He goes to investigate, and discovers that his mother has been hiding a young Jewish girl in the crawl space area in the walls of their house. 
Using what he has been taught by his school teachers and Nazi officails as well as his ten year old naivite, he tries to negotiate with the girl, Elsa (Thomasin McKenzie) to leave. Of course it does not work. 
Instead, the two agree not to tell Rosie that Jojo knows that Elsa is there. This method of minimal communication works out well until Rosie is hanged as a traitor to the Third Reich. 
Sorry, spoilers.
Jojo and Elsa are forced to survive on their own as the war reaches their city. Allied forces liberate the city as the war comes to an end. 
Jojo witnesses American soldiers round up anyone in a Nazi uniform and shoot them, almost being detained because of the coat someone had draped over him. The man who had given him a job and a purpose after he was injured, Captain Klenzendorf (Sam Rockwell), Shouts at him to leave, calling him a jew in order to save him from the horrible end that would have awaited him.
Though this story is told from the point of view of a young German boy who has been taught to love the Nazi party and Hitler and everything that goes with it, Waititi and his amazing cast was able to put a childlike innocence aspect to the story.
The fantastic writing and directing exhibited by Waititi managed to lift the theme and lines from the pages and capture raw emotion, underlying truths and unfortunate realities on camera. Thomasin McKenzie and Roman Griffin Davis showcased their breathtaking ability to be real while playing a fictional character with whom they share little to no life experience.
Alongside experienced actors such as Johansson and Rockwell, the two were still able to stand out, and not only because of their age.
The general mood of this film hovered somewhere between cynically comedic and surreally somber because of the fantastic script, directing and acting by everyone involved. Waititi and his cast were able to make a scene chuckle-worthy as well as edge of your seat tense at the same time. They were able to take an interaction between mother and son realistic and believable as both characters dealt with their views on the war, the Third Reich as well as Jojo's father, who was drafted then deserted to join the Allies. 
This coming of age story deserves every award nomination it receives and will continue to be one of the unique war stories that has ever graced the big screen. It reached audiences in a way that very few movies have. Jojo Rabbit was enjoyed by lovers of all genres and can easily be enjoyed by people from ages 10 to 110.