Bathroom Stall Problems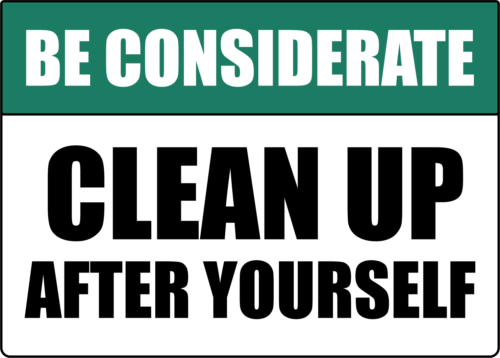 The bathrooms in North are filthy and people do not enjoy a filthy stall. When someone walks into the individual stalls in the hallways they would expect a nice clean area where they can do their business in peace. But no, this time because it looks like there is urine on the toilet seat so you now have to take a piece of toilet paper and clean it off before you do your business while also grossing you out in the process. It is time that we do something about these filthy bathrooms because nobody enjoys them. 
Why does this matter in the first place though? Well.. would you want to clean up urine on the toilet seats? Do you want to clean up the many tissues and paper towels on the floor? Didn't think so. Many people are tired of seeing urine on the toilet seats, and women especially hate this because they are required to sit on the toilet seat in order to do their business, and at times there can even be "puddles" of urine that are very filthy and can really ruin your day if you step on it. 
What can we do to help raise awareness?. Well one option is to just clean up after yourselves so the next person entering isn't greeted with a dirty stall floor covered in nasty substances. Another option that we could do is to put up signs near the bathrooms that say "clean up after yourself" or "leave it clean for the next person please." That's pretty much it, but at least we can do "something" to help this issue. We hope to have something bigger done to the bathrooms but in the meantime we'll have to clean these dirty stalls after we use them.