Club Feature: Knowledge Bowl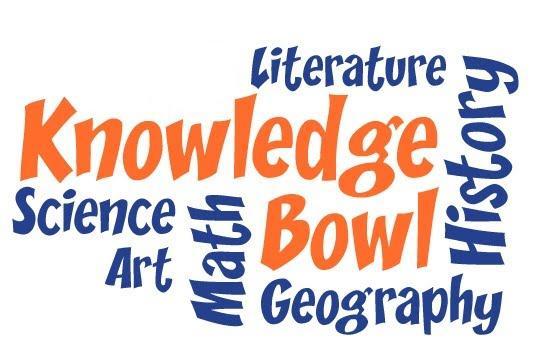 This month's club spotlight is dedicated to Knowledge Bowl, a club that is often overlooked. Knowledge Bowl is a club where students go to compete against other schools in a series of 4 rounds, working together, or independently to answer trivia questions that can be related to various topics such as literature, history, geography, math, and much more! There is a subject for everybody to feel confident in(yes, pizza IS usually offered during these competitions)! We wanted to give the Knowledge Bowl team a chance to be heard, and get the insight about what this club is really like. We sat down with the coach of the self proclaimed "biggest nerds in the school" as well as one of the star members, Charlie Taube. We learned that not only do the team members have big brains, they also have big personalities.
Q: Thank you for joining us, Mr. Simms! How long have you been the knowledge bowl coach for?
A: Happy to be here! Coaching since 2019, but even before that I coached from 2005 – 2009.
Q: What encouraged you to be the knowledge bowl coach?
A: Years ago, I helped at a knowledge bowl meet reading questions. I thought that it was so much fun, and I wanted to get more involved.
Q: What are some achievements that the knowledge bowl team here at North has received?
A: We have made it to the regional finals(last meet before the state) several times, and are hoping to advance to state!
Q: Is there a certain memory that sticks out to you?
A: Last year, Leighton Joy (graduating senior '23) ran the category, answering all ten questions on African countries. It was a jaw dropping event to behold.
Q: What is your favorite part about being a knowledge bowl coach?
A: Mixing with bright, competitive kids, and laughing with them. 
Q: Why should people join the knowledge bowl?
A: Because it is fun, and full of spirited, academic competition.
Q: If you were competing in knowledge bowl, which subject would be your specialty?
A: I would have to say classic literature. I'm not bad at math questions, either.
Q: If you could describe our team in three words, how would you describe them?
A: Young, enthusiastic, collegiate. `