Robotics "gears up" for another successful season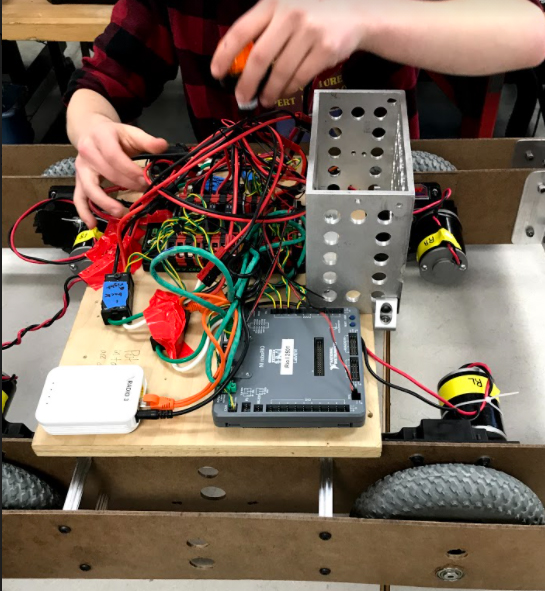 There are many clubs at North High, so many in fact it can be hard to decide on one to join, and some can fly under the radar. One such club is the robotics team.
The robotics team is a collaborative effort between many sub teams, such as programming, whose job it is to write the code that makes the robot work; the build team, who physically constructs the robot; and the marketing team, who secures funding for the robot. 
The consensus among members is that robotics is a great place to meet new people, and make friendships that last.
"I joined for my friends," said Anthony Demars.
It also helps to build skills that are both useful in the business world, as well as a hobbyist. With marketing you can learn both management skills, and speaking skills. Programming teaches the ever popular programming skills (c++) and build is chock full of tool use, as well as digital modeling and CAD design.
If you're at all interested, the first meeting is October 7th in room 292.
Leave a Comment