Profiles in Black History: Marie Van Brittan Brown
 Marie van Brittan Brown was born in Queens, New York on October 30th 1922. She was an African American inventor who created the first-ever home security system in 1966. It consisted of four peepholes, a sliding camera, TV monitors, and two- way microphones. With those materials, she made a contraption that was applied to the front door. The camera could move up and down and could view people from different angles.
Brown created a home security system because she was concerned with the high rate of crime and low level of police response in her neighborhood. When she was finished with her invention it made her neighborhood a safer place. Her invention impacted society all around the world because crime was reduced and people could have security for their own homes. As technology  in home security systems continues to advance, we should still recognize the impact of Brown's invention as the starting point for the multi-billion dollar home security industry.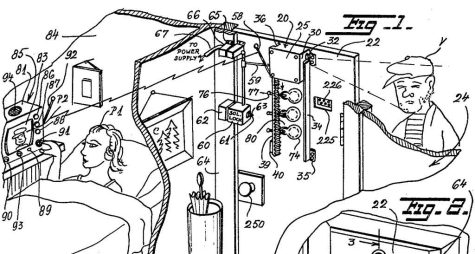 The original schematic for Brown's  home security system design as filed with the U.S. patent office